If you think that your site's speed will have no impact on viewers clicking on your site, or Google as it crawls your domain, you'd be wrong!
A slow website means that visitors will not want to come to your site again or may click away before they get to consume any of your incredible content. It also could lead google to ignore your website and place it at the very bottom of its search listings.
And, without viewers or high Google rankings, your website doesn't stand a chance!
We've all clicked on a website and waited patiently for it to load. How long would you wait before clicking away?
5 seconds?
7 seconds?
Maybe 10 seconds, if you're super patient?
Actually, Google suggests that any page that takes over 2 seconds to load will start to lose the interest of visitors.
Once a user has clicked away from your website and decided to go to one of the other thousands of listings they can find on Google, it's unlikely you'll ever be able to get them back to your site again.
If not for your slow page load times, this viewer might have signed up for your newsletter, clicked on your affiliate links, bought your course, etc. So, it could be a costly mistake.
In addition, poor performance and slow speed could also have a big impact on the way that Google views your website.
Page performance is one of the primary ranking factors that Google uses to determine how good your website is.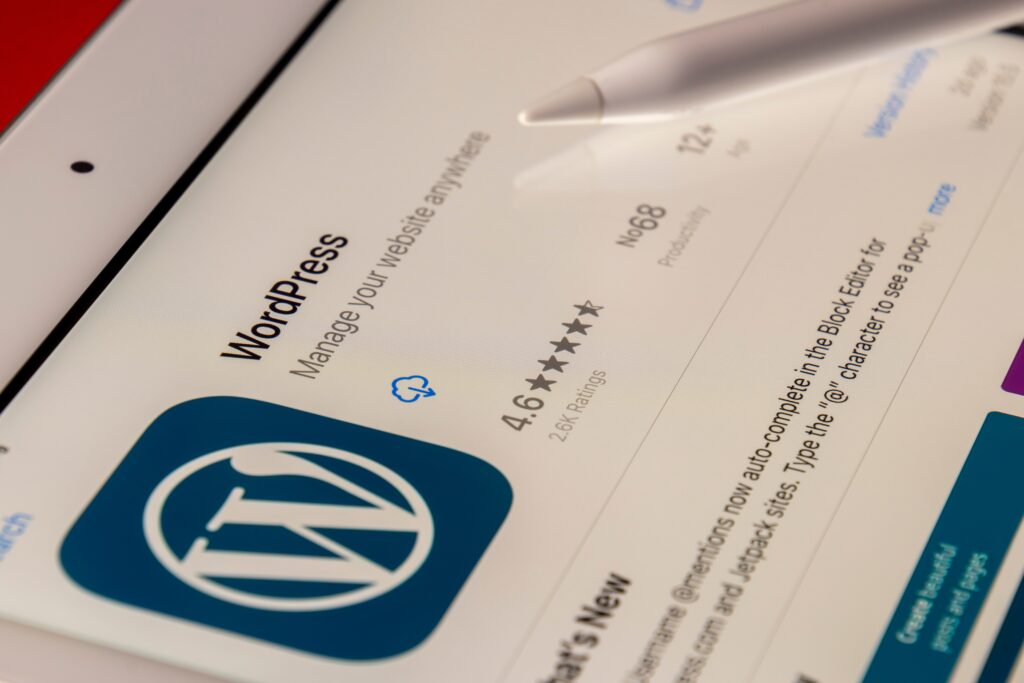 This means that the time it takes your page to load could have a direct impact on your website's ranking in Google search results.
So, it doesn't matter how much time you put into updating your SEO, promoting your website on social media, or sourcing the best images for each blog post if you aren't also addressing speed and performance-related issues.
To conclude, your site speed and performance can have a big impact on the way people view your brand online, affect conversions, and cause big problems when trying to climb up to the top of Google rankings.
However, although speed may be extremely important, it's not something that WordPress specializes in.
This is because WordPress works by dynamically constructing a page when a user clicks on your website. It pulls in data from a range of sources to make an HTML file, which it then sends to the user's browser.
Because WordPress is building everything a user could need as they need it, performance isn't always guaranteed to be as quick as Google would want it.
Pingdom
Next, we have Pingdom. It's similar to PageSpeed Insights in the sense that you just plug in the URL of your choice and it delivers a detailed report on your website's performance.
Pingdom also allows you to choose the country that you want to test from. This gives you interesting insight into any differences among how your viewers from various countries experience your website.
From your Google Analytics, you should have a good idea of where the majority of your viewers come from. So, we'd recommend testing your URL from each of these primary locations.
Your Pingdom report will cover a few things on your web pages, including:
Your website's overall performance grade
Page size
Load time
Number of HTTP requests
It will also give you a list of potential suggestions to improve your WordPress performance and page speed.
Final thoughts
Everyone wants their website to run as fast as possible. It's a key way to generate more traffic to your website because viewers are less likely to click away, and Google is more likely to rank your website higher in its search listings.
In this article, we've explained why site speed and performance are so important for bloggers, brands, and other website owners, and we've also outlined some key strategies that you can follow to enhance the speed of your website.
We hope that after following some of the tips and tricks we've shared, you'll be able to implement them on your WordPress websites and notice some significant changes.
Make sure to regularly check tools like PageSpeed Insights so you can keep track of how your performance is doing over time and to check if there are any new suggestions for how you can improve your website.